The House Committee on Oversight and Reform on Monday announced it is scheduled to meet with Dan Snyder, owner of the NFL's Washington Commanders, for a Zoom interview on Thursday. Though the panel tried to subpoena Snyder, who has reportedly been spending time overseas, he is not facing any punishment from Congress.
The committee began its investigation last fall into the Commanders' workplace culture—which includes sexual misconduct accusations made against Snyder—as well as allegations that the NFL mishandled abuse reports. Committee Chairwoman Carolyn Maloney, a New York Democrat, issued a subpoena for Snyder that would force him to provide a deposition under oath, but Congress reportedly can't track him down to serve him the papers.
Maloney has since filed a notice of deposition with Snyder for a Thursday interview as a procedural move, and The Washington Post on Monday reported that lawyers for the committee and Snyder came to an agreement on the testimony.
However, even with an issued subpoena related to an investigation into serious allegations, Congress is reportedly not looking to directly punish Snyder.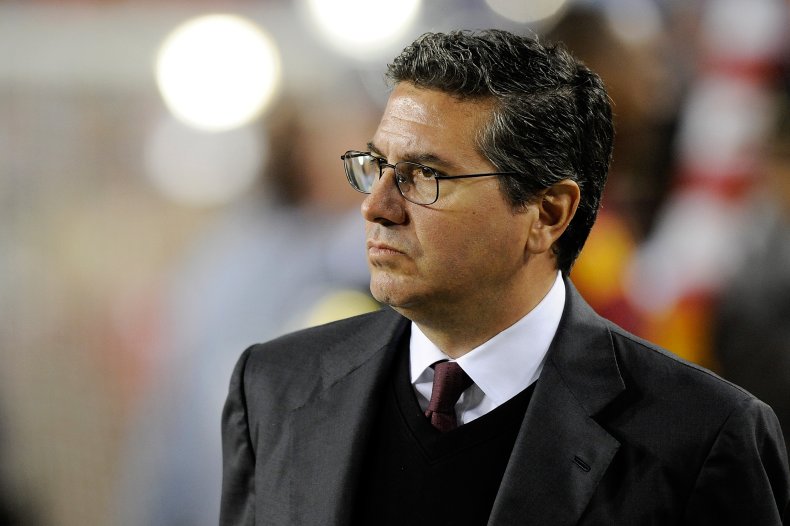 The House oversight committee functions as a watchdog and investigates corporations such as the NFL due to the effects such an institution has on U.S. society. (The same committee once took somewhat similar action years ago when it interviewed prominent MLB stars during an investigation into steroid use in baseball.) The end goal for such probes is to help guide Congress on future legislation.
The investigation involving Snyder has already resulted in two bills introduced by Maloney. One is the Professional Images Protection Act, which guards against employers abusing employee images and gives employees "a say in how and when their images are used." The bill would require employers to obtain consent from employees for how images are used, as well as prohibit employers from using images for illegitimate purposes. In the act's text, Maloney cited allegations from a former Commanders employee who said Snyder had used footage of naked cheerleaders for creating what was described as "essentially a soft-porn video."
The other bill from Maloney would ban employers from using nondisclosure agreements (NDAs) to keep employees from providing valuable information to Congress or other government agencies. Lawyers representing former Washington Commanders employees have accused Snyder of using NDAs in such a way.
Currently, it is not known the extent to which Snyder will participate during Thursday's questioning. Since his testimony is voluntary after he was not served a subpoena, it is not considered a sworn deposition. As such, Snyder is not compelled to answer questions he chooses not to address.
Newsweek reached out to Snyder's attorney for comment for an earlier story.