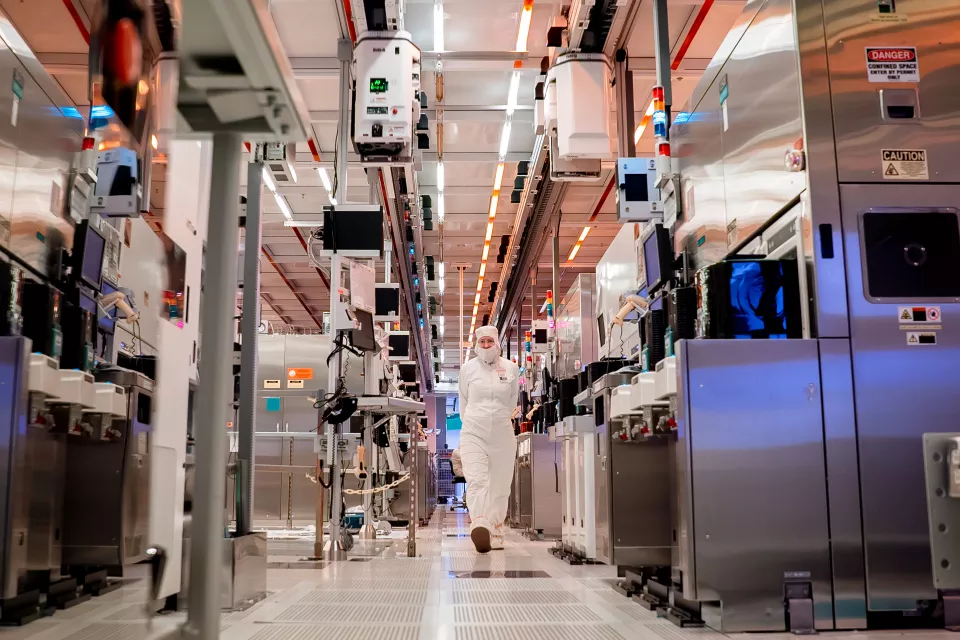 Italy figures in Intel's plans to invest in European manufacturing
(photo: Intel)
By the end of August, the Italian authorities must decide on the location of the Intel will build its new chip factory. In March, the American corporation announced its intentions to build factories and research centers in Europe, and this plan is already being implemented.
Intel has pledged to spend up to 80 billion euros on new ventures in Europe over the next ten years. Italy figures in the giant's plans as a place to build a plant for testing and packaging chips. Local authorities now have until the end of August to choose the site where the factory will be built.
The schedule is determined by the elections scheduled for September 25 and the Prime Minister's government in resignation Mario Draghi will conclude an agreement with Intel by the end of August, Reuters claims, citing sources familiar with the project.
The construction budget will reach $5 billion, according to the most conservative assessment, and the Italian authorities are ready to subsidize up to 40% of the project value. The geographical favorites are the regions of Piedmont with administrative center Turin and Veneto with center Venice.
Piedmont is the second largest territory in Italy, as well as the center of a large industrial cluster serving the interests of the automotive industry. At the first stage, the possibility of building a plant on the island of Sicily has even been discussed.
The Italian authorities have reserved more than 4 billion euros out of a total of 45 billion allocated to finance the European semiconductor industry before the end of this decade.
The government is also in talks with Franco-Italian STMicroelectronics, which last month agreed to form a joint venture with France's GlobalFoundries, Taiwan's TSMC and MEMC Electronic Materials, as well as with Israel's Tower Semiconductor, recently acquired by Intel.