Not being on the Internet today means not existing. It is practically a necessity for companies to also operate in the online world, and just as the importance of digital operation is growing, the complexity of interactions with customers is also increasing. Brands communicate on Facebook, Instagram, TikTok, have their own e-shops, and with increasing competition, they need not only to keep existing customers, but also to acquire new ones. According to Radek Dráb, it is crucial for companies to focus on the overall experience with their brands and not just on communication and marketing. That is not enough.
Radek Dráb knows what he is talking about. He manages Accenture Song in the Czech Republic and the Central European region, where they specialize in transforming the customer experience. One of the divisions of the consulting company Accenture works on projects that range from product innovation to marketing to sales and services, and in an interview for CzechCrunch, Radek Dráb explains how the needs of companies are changing in the digital world.
Communication with the customer is increasingly moving to digital, the pandemic has intensified this trend. What challenges do companies and their marketing teams face today?
Of course, the move to digital is not a complete novelty that only a pandemic would bring. She only accelerated this trend. Digital interactions between companies and their customers have been increasing for many years. Along with this, however, the complexity of those interactions is also increasing – new communication platforms, presentation possibilities on them and a number of technological tools for their operation are constantly being added. marketing. The work of marketing managers is thus becoming more and more difficult. They want more, for less and faster.
In such a situation, what should marketing teams do to keep their customers and acquire new ones?
In order for companies and their brands to remain relevant to the customer in today's environment, they must change the way they interact with them. Marketing today should only be partly about communication, that is, in the sense of campaigns and one-way messages. Marketing must be "bigger than communication" and focus on experience.
Metrics such as brand awareness only tell a partial dimension of clients' brands. Because – and this is key – a brand is a set of promises. But how those promises are fulfilled is precisely the experience with the brand. In addition, the experience must be delivered by the entire company, not just by marketing campaigns.
Companies must take full advantage of the digital world
That is why you connect a whole range of fields in Accenture Song?
For such a situation, we have a unique service model that consists in connecting strategic consulting, technology and marketing as well as creativity. Thanks to our background in strategic consulting and technology, we also help companies solve marketing more comprehensively and connect it to larger transformation projects, including the setting of business and operating models and the choice and tuning of technological infrastructure, without which marketing cannot function today. All this with the aim of generating a concrete impact on sales and business results. So the range of our options is wider than that of a traditional marketing agency and ranges from design and innovation to technology platforms, brands and communications to content and digital marketing.
That's pretty broad. straddling activities. After all, you have historically bought many companies that helped build expertise in the given areas. Is this your path to growth?
In each of the above-mentioned pillars, we want to offer clients the best capacities in the field. We build them both organically and through acquisitions, with Accenture being the most active in the market of any consultancy in terms of buying businesses over the last decade. For example, in the area of ​​customer experience design and innovation, we engage the specialized agency Fjord. In the area of ​​brand and communication, we provide the services of a marketing agency, including marketing and communication strategy, creativity and project management. Here, our acquisition activity was and is particularly significant.
The most significant was undoubtedly the acquisition of the well-known agency Droga5 in 2019. How did it fit into your strategy?
However, Droga5 founder David Droga himself became the global CEO of Accenture Song last year, and thanks to him, we are strengthening our leadership with additional capacities from the field. I will randomly mention Nick Law, who previously served as Apple's global vice president, where he was in charge of integrated marketing. At the same time, Droga5 brings to Accenture Song experience from working on campaigns for clients such as Facebook, Amazon, HBO and Under Armour. But our network also includes a number of other agencies that operate in different areas and on different markets.
In Germany, our agency Kolle Rebbe works for Lufthansa and Zalando. SinnerSchrader is the leading global digital agency for the Volkswagen concern and has a team of eighty people in Prague as well. Another company of ours, Mackevision, is a leader in SFX (Special Effects) and CGI (Computer Generated Visuals), working for a number of car companies including Porsche and Ferrari and also providing visual effects for Game of Thrones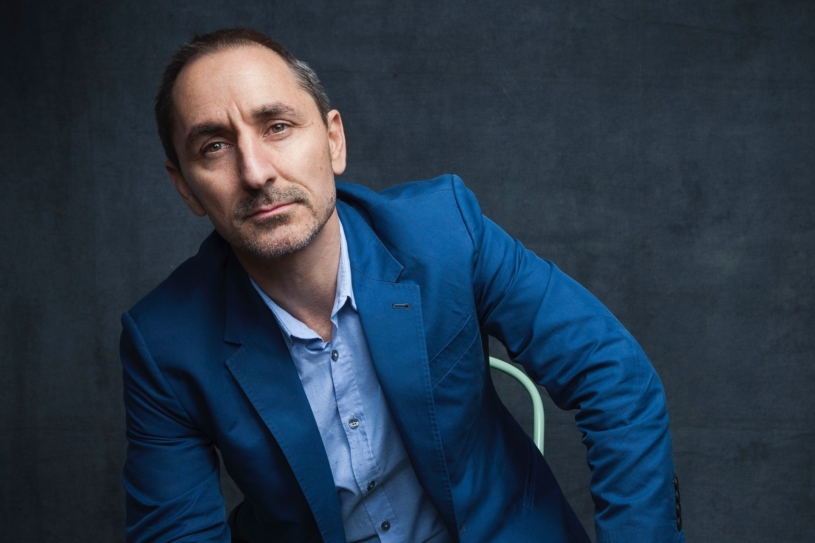 . And I could go on and on. We have a strong presence from Scandinavia to South Africa, from the United States to China and Australia.
So what do you offer clients?
We can take care of the brand experience from start to finish. Our experts are able to provide clients with a complete transformation of their front office, i.e. customer agenda, and thus deliver the aforementioned overall corporate experience, the so-called Business Experience, from product innovations to the transformation of their marketing, sales and services.
But what does this mean in practice?
For example, we help clients identify unsatisfied client needs and respond on them. And that through new products, services, or in some cases even the creation of new companies that approach business in a given field in a different, new way. Other times only by optimizing and improving existing products so that they better meet client requirements or new business circumstances.
We have been working locally for the Škoda Auto client for many years, for which we have created a strategy and an ecosystem of services such as online sales cars, electromobility, digital voice assistant, connectivity, which bring a completely new experience of driving a car. We were awarded the prestigious Red Dot Award for the development of the MySKODA mobile application. Our work included, among other things, redesigning the UX and UI and integrating several older applications into one. We thereby simplified and improved the customer experience even for owners of older generations of Škoda cars, and from the client's point of view, thereby opening access to the future of mobility for everyone, i.e. a new source of business.
You are also dealing with marketing transformation. What can be done in this area that is completely different from what companies are used to?
We deal with three areas of marketing activities. First of all, we implement tools to ensure that the brand goal is in line with the customer experience and that the customer does not feel gaps between them at any point in the customer journey. We then identify reserves in marketing efficiency thanks to the creation of the right content, using suitable technological platforms for its personalized delivery and with the support of campaign automation.
In the third step, we enable clients to reinvest the saved funds into further growth, be it about the area of ​​data and insights, human resources or the creation of new sources of demand. At the same time, our approach to data transformation is simple – with the help of suitable tools, extract the right data, prepare relevant content campaigns and, as a result, achieve savings and support sales growth.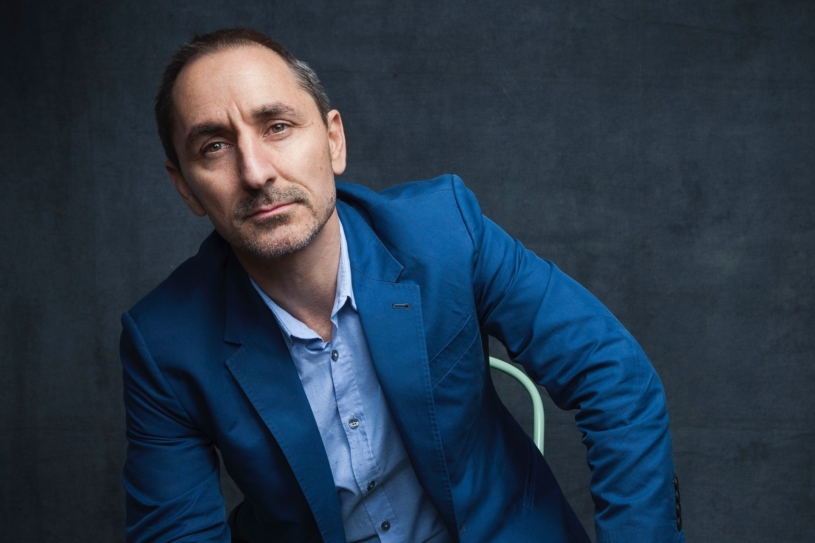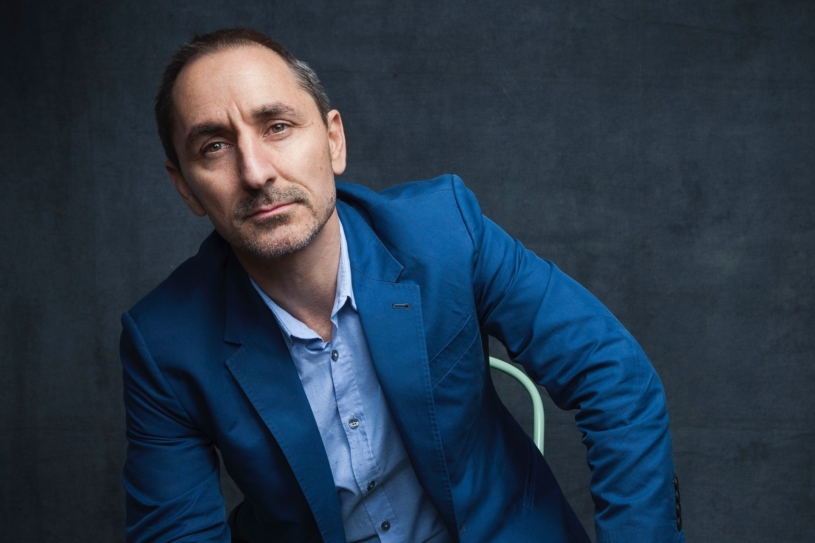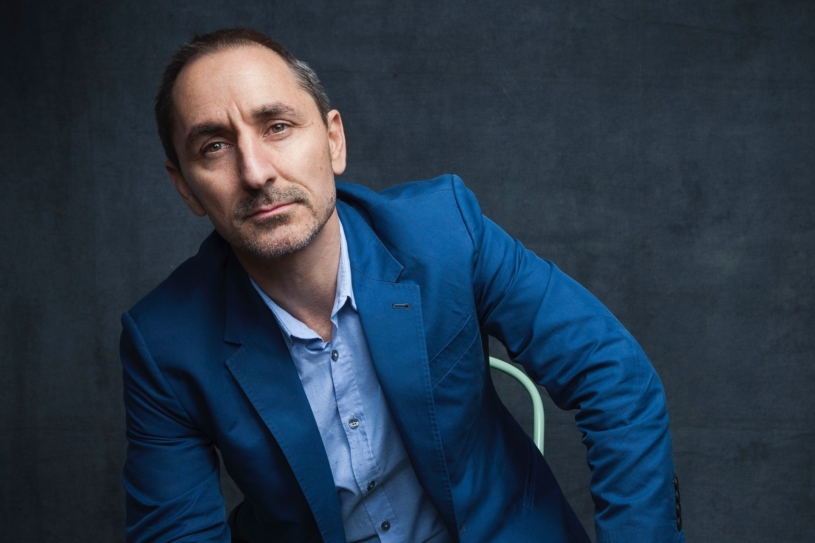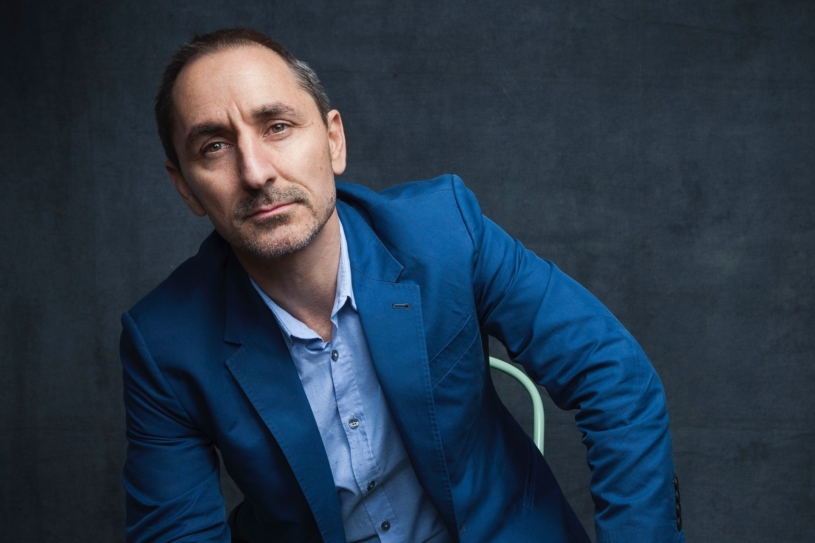 Photo: Accenture
David Droga is Global Head of Accenture Song
Within data transformation, you enable clients to get more out of their existing CRM systems, which all larger companies have. How does it work?
One of our clients, who went through a successful CRM transformation with us and consistently bases his customer relationship management on data, is a L'Oréal company. In Spain, the goal of the collaboration was to increase customer engagement and support sales growth. A data-based marketing strategy was designed, KPIs performance indicators were defined and consumer insights were recognized for increased relevance of marketing activities.
Campaigns are created on this basis and data is collected during their implementation, which is used for further optimization. At the same time, our remuneration model was similar to that of other clients tied to the delivered performance – in this case, depending on the number of involved consumers and the increase in sales. At the same time, the number of contacts has doubled, the level of customer engagement has increased by twenty-five percent and the value of customers by ten percent.
Within the third pillar of your activities, you are dedicated to optimizing sales and digital commerce, which is also an increasingly important topic for many companies. What is your specialty?
We are looking for ways to more effectively identify target clients and reach them in the digital environment. Effectively means through the right channel, at the right time and with the help of smart campaign management tools such as artificial intelligence. In other words, the entire digital sales "funnel" is being optimised, from the initial approach to a potential customer, through their engagement with a relevant message, to the final conversion in the form of a purchase.
Our practical experience shows that, for example, it is possible to achieve up to 60% increase in the quantity of leads, 30% increase in their quality and 35% increase in conversion. At the same time, up to 40% savings in the cost of acquiring new leads can be achieved, all while saving considerable time (75%) in managing such acquisition campaigns.
Do you have an example again, how does such a solution work in practice?
In cooperation with the Italian bank Intesa SanPaolo, its sales through digital channels increased threefold in the first twelve months alone . Similar cooperation was established at the international level with the insurance company Generali, where the goal is to introduce systematic campaign management, reduce lead costs and also the acquisition of new customers. Although these are examples from the markets of Western Europe, similar collaborations are already taking place in the Czech Republic as well as in other markets of Central and Eastern Europe. In addition, they also work in, for example, telecommunications, energy and other fields.
The partner of the article is the company Accenture. As part of CzechCrunch Premium, we cooperate with selected partners with whom we prepare tailored content. You can find more here.