A manager has been blasted after he revealed he came into work the day after a murder happened in his home while he berated an employee who needed to take time off for an appointment.
In a viral post shared on Reddit's antiwork group, which can be seen here, user spicekebabb shared a text exchange between them and the manager.
The Reddit user explained they had been called while driving and then asked whether they could work on their day off.
The exchange began with the manager, who said: "Can you come in and help these guys? It's only three of them all day."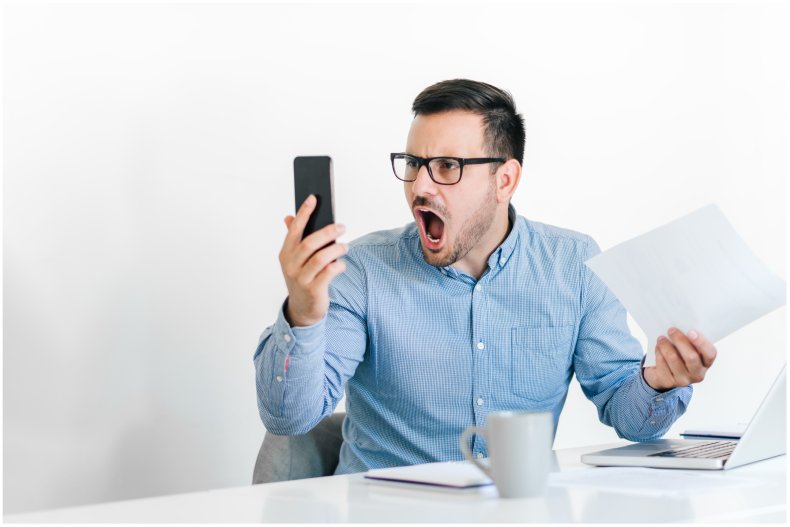 In response, the Reddit user replied: "Like I told [redacted], I can come in but it would only be an hour or so since I have an appointment at 3:30."
This prompted the manager to sensationally reveal he had come into work following a murder at his home.
He said: "You don't answer any time somebody calls you, how is that supposed to work? When a murder happen (sic) in my house I was at work the next day.
"When I had both my wisdom tooth coming in off like three different pain pills, I was at work, I'm saying this because you have to understand what comes with this promotion. We need to be able to rely on you at all times.
"And if you feel like you're not happy here we don't want [to] keep you somewhere you're not happy."
The Reddit user said they did not reply during to the message and call as they were driving. They also noted the man who berated them was not even the store's manager.
They later added: "I interpreted it as a threat but I'm in at will [employment] state, so he absolutely would have if I pushed him. I am looking for other jobs atm [at the moment].
"It's been difficult finding one that pays close enough with my limited experience, unfortunately."
Since being shared in the 2.1-million strong antiwork group, the post has attracted 28,300 upvotes and some 2,400 comments.
Many of those who commented on the post were aghast by the manager's statement with the vast majority blasting him and others mocking the boss.
One Reddit user said: "Someone got killed at his house and he rocked up at work? What a loser."
Another added: "Did you schedule that flood? No? Then you need to work on your personal time on your personal time. Our business doesn't work around floods or death."
A third person posted: "[I] had a boomer boss like that. Sorry that you don't have any hobbies other than making coin, but I want to get back home to my crafting projects or my DnD session, no I don't want to wrangle with sty work issues 24/7, thanks."
Newsweek has contacted spicekebabb for comment.
According to the career advice website Zippia, 65 percent of U.S. workers are happy with their job. It added, however, that only 20 percent are passionate about their jobs.
If you have a similar dilemma, let us know via life@newsweek.com. We can ask experts for advice, and your story could be featured on Newsweek.