Britney Spears's ex-husband, Kevin Federline, has been allowing their children to spend time with her estranged relatives, according to journalist Daphne Barak.
Federline recently gave an interview to The Daily Mail in which he revealed that sons Sean Preston, 16, and Jayden James, 15, have chosen not to see their mother in recent months, as he raises them with his wife, Victoria Prince.
The former dancer's words, which are set to be heard more extensively in an upcoming TV special, sparked the ire of Spears, who took to Instagram over the weekend to slam him—as did her new husband, Sam Asghari.
Daphne Barak, who interviewed Federline for the article and special, has since revealed that while Spears has been estranged from her family and regularly spoken out against them via Instagram, Federline has been quietly allowing their sons to see the relatives.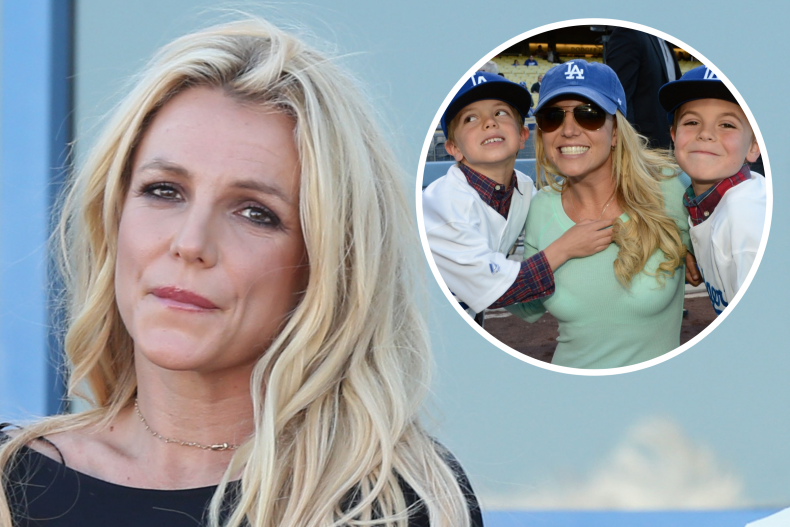 During an appearance on the U.K. TV show Lorraine on Tuesday, Barak explained that Federline's upcoming TV special was something that the "whole family" wanted to take place after years of raising his and Spears's sons "against the odds."
When Lorraine guest presenter Ranvir Singh asked about claims that Spears' estranged mother, Lynne Spears, was also interviewed on camera for the TV special, Barak replied: "I don't want to talk about that. I mean, Lynne basically wanted to take part [in] it. Again, it's very complicated in this family."
"They're all scared of what Britney will post tomorrow on Instagram," Barak went on. "What I can tell you is that I was impressed that Kevin thinks that the boys' best interests are his priority. And for that reason, he welcomes Lynne Spears to talk to them and come to his house, which she does.
"She did talk to them in my presence a couple of times. And he does welcome Britney's brother [Bryan]. They're feuding as well, as you know. He comes to the house and takes the boys to his house. Jamie Lynn [Britney's sister] is sending presents. So for him, he doesn't want to get in the middle of the feuding Spears family."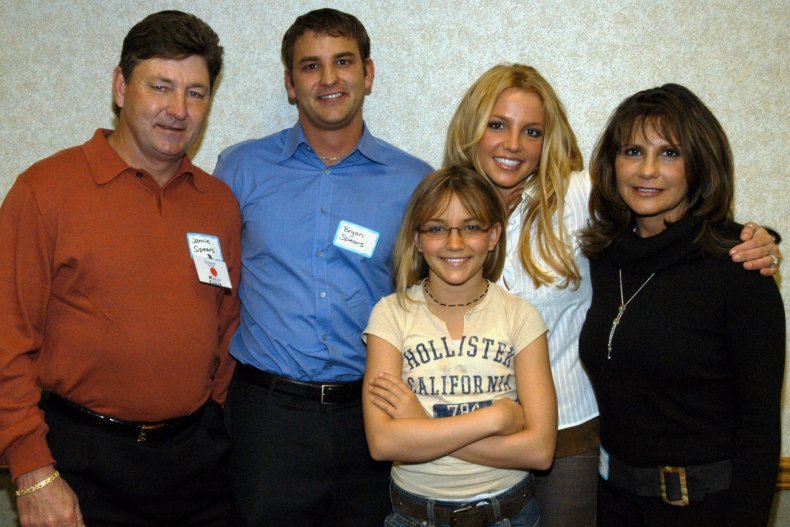 Britney Spears has been openly critical of all of her aforementioned family members, particularly in the months leading up to, and after, the November termination of her controversial 13-year conservatorship.
Under the arrangement, the singer's personal and financial decisions were taken out of her hands amid concerns over her mental health.
Both arms of the conservatorship were overseen by her father, Jamie Spears, from 2008 until 2019, when he stepped down from the personal branch citing his health. He was suspended from the arrangement altogether in September 2022.
While Britney Spears has spoken about how the restrictions profoundly affected her at the time, Federline said in part of his TV interview, some of which was aired in the U.K. on Monday night, that he believed the conservatorship had saved her life.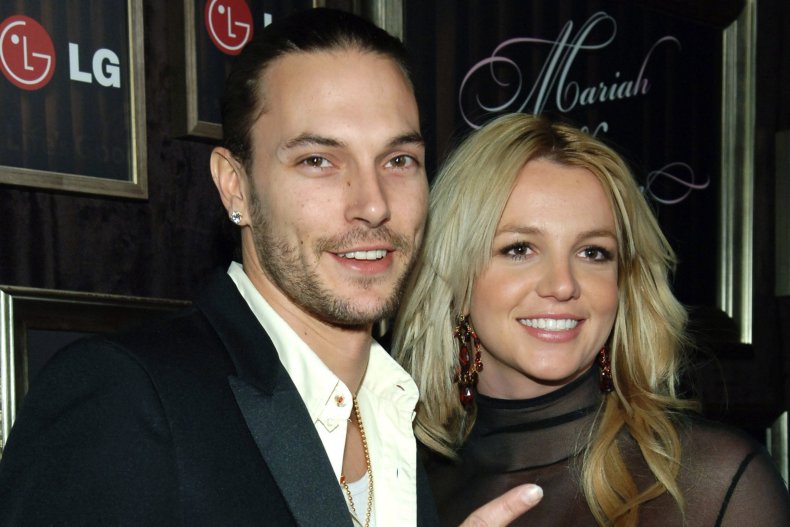 However, Barak said on Tuesday that "it might have been understood that [Federline] said he definitely thinks Jamie Spears saved Britney's life. Even Lynne told me that she believes that, and you know there is a big feud there.
"But later on, they all started to have questions, including Kevin. He does credit Jamie, he does want Jamie to come and see the kids again and the restraining order is over shortly. The kids want to see Jamie Spears. But of course, they have questions. It's not like he is supporting Jamie Spears against Britney."
In 2019, Federline was granted a restraining order against Jamie Spears following a reported confrontation between the Spears patriarch and one of Britney Spears's sons. Federline's attorney, Mark Vincent Kaplan, recently echoed Barak's words about the children wanting to spend time with their grandfather again.
Speaking during a video interview obtained by TMZ, Kaplan said that the boys miss Jamie Spears, adding: "The restraining order is going to expire on its own terms fairly soon, and they'll be able to be reunited with him."
Newsweek reached out to a representative of Britney Spears for comment.